Contact us to schedule a tour today!
Our fall 2021 pre-lease progress. Don't miss your spot!
89%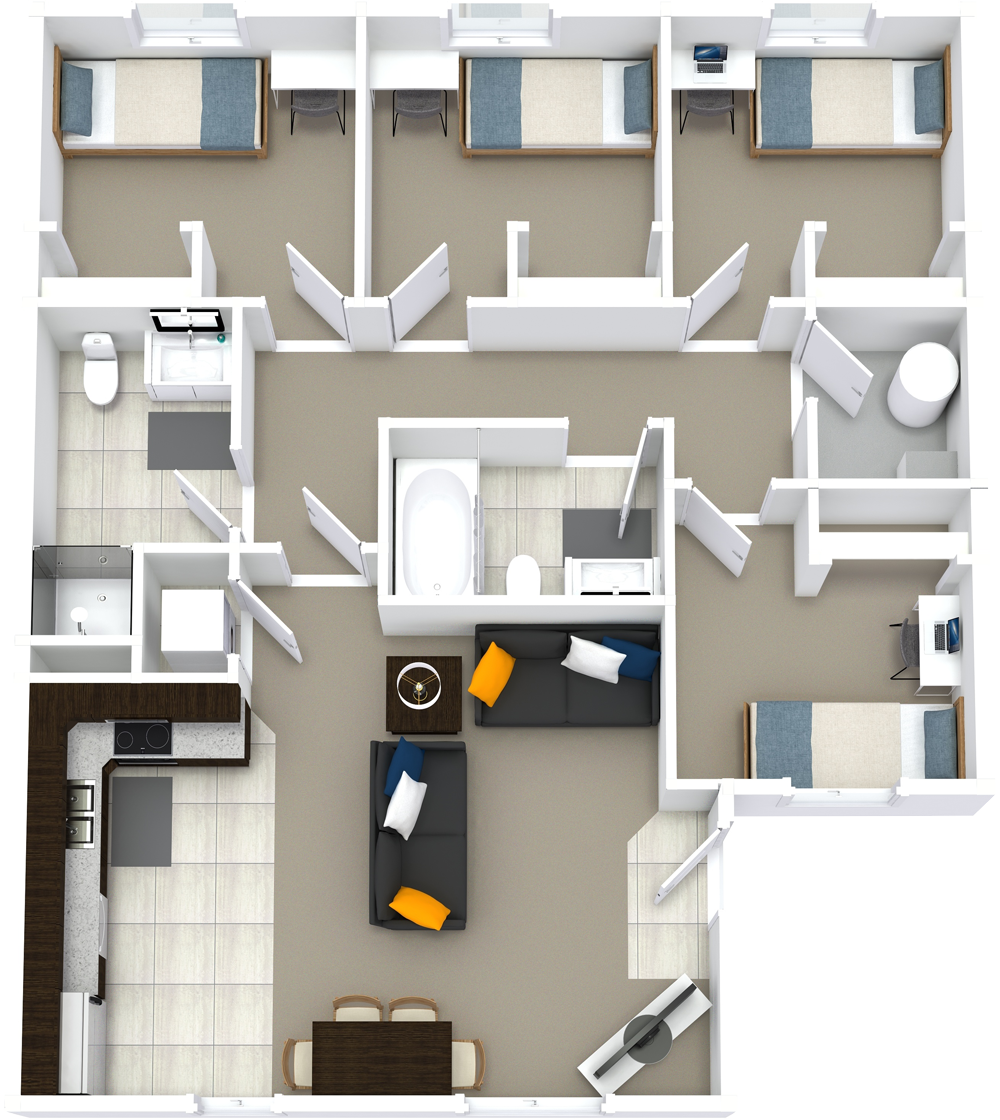 Almost Full for Fall 2021!
The Woodland 4×2 floor plan is a shared layout is perfect for a group of 4 people. Each apartment is fully furnished and includes washers and dryers, stainless steel appliances, modern finishes, and much more!